About Atraxia Law
Atraxia Law seeks to make the process of filing claims faster and easier. We have successfully pursued hundreds of cases involving challenging personal injuries. We gather solid evidence to support your case, which is bound to result in the financial compensation you deserve. Our team carefully examines your medical records in order to properly understand the source of your injury. The process of recovering compensation with our assistance – which happens mostly over the phone with minimal involvement on your side – is more efficient and takes a shorter time to complete. By using the services Atraxia Law provides, you can rest assured your personal injury claim will be processed in a timely manner and will lead to the maximum amount of compensation possible.
Our mission & values
Every time you benefit from our assistance, you will see how our core values guide our team through each step of the process.
What we always seek is:
To be compassionate, understanding, and approachable
To employ a transparent approach with every case we handle
To listen carefully to the requirements of our clients
To provide fast and efficient legal services
To build a solid professional relationship with our clients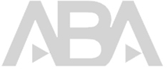 Meet our team
Stan Gottfredson - President/CEO
"I have been doing this for more than two decades now. I've learned what it is good to do and vice versa. I've learned to be good at my job. This is hard work, but I really love it."
Aaron - Operations Manager
"Seeing through everything means a lot of work, but it also means that we get to help people, which is always highly rewarding. We are constantly making sure that our clients know that we are making a true connection with them."
James Drago - Intake Manager
"The most satisfaction I get from this position is helping people get answers to questions that they have had with regards to what's happened to them what's happened to a loved one that they have lost and hopefully give them an answer."
David - Legal Assistant
"I usually interview clients who were somehow injured. I make it my job be sure that they have a solid and legitimate case. Here at Atraxia Law we genuinely care about our clients. This is a thing that we do better than anybody else."
Miguel - Case Manager
"At Atraxia Law we make it a priority to hear people out. We work with older people so we have to be genuinely understanding and patient with them. We are here to help them."
Diana - Case Manager
"I really like the team at Atraxia Law. I've always had a passion for helping people and this environment gives me the chance to do exactly that, so I do enjoy my work here. "