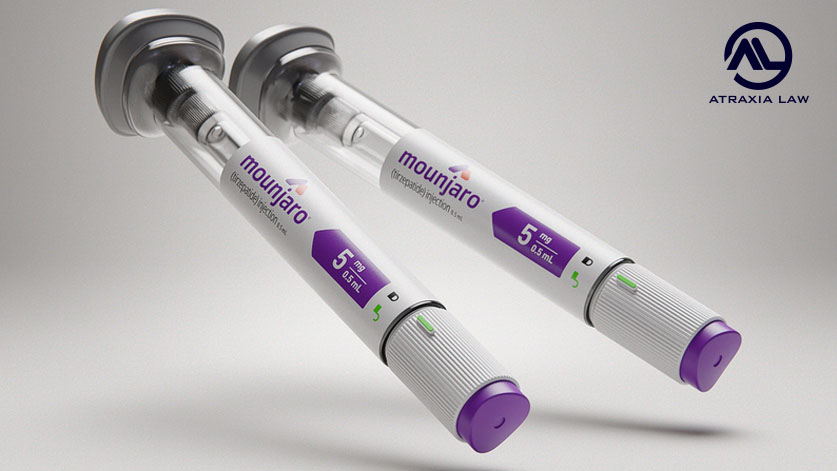 How Mounjaro causes injuries
As another injectable drug that is used along with exercise and diet to improve blood sugar in people with type II diabetes, Mounjaro has achieved impressive results as a weight loss treatment in clinical trials. The drug was found to be more effective than Ozempic, with patients achieving 26.6% weight loss over 84 weeks. However, it has recently been found that using the medication can result in gastroparesis, the paralysis of the stomach. Some experts believe this assertion is inaccurate because the drugs only cause a temporary delay in stomach emptying.
Nonetheless, gastroparesis is a serious disorder, slowing or stopping the movement of food from the stomach to the small intestine. Also known as stomach paralysis, gastroparesis is a rare side effect of the medication. Gastroparesis affects the normal spontaneous movement of the muscles in your stomach. There is no cure for it. Drugs that delay stomach emptying may also cause gastroparesis, according to the American College of Gastroenterology. Mounjaro delays gastric emptying, according to its prescription.
Mounjaro manufacturers
The drug is manufactured by Eli Lilly and Company, a U.S. pharmaceutical company headquartered in Indianapolis, Indiana, that has offices in 18 countries. The products of the manufacturer are sold in over 125 countries. Eli Lilly and Company was established in 1876 by Colonel Eli Lilly, a pharmaceutical chemist, and veteran of the American Civil War. In 2022, the manufacturer had a revenue of 28.54 billion.
Mounjaro side effects that can lead to claims
If you developed gastroparesis as a consequence of using Mounjaro, we encourage you to contact Atraxia Law, as our team of professionals can easily determine whether you are eligible to file a claim and obtain financial compensation from the manufacturer. We will thoroughly review your case to determine whether you are a potential claimant. To file a Mounjaro claim, you have to meet the following criteria:
no prior diagnosis of gastroparesis
diagnosis of gastroparesis after at least one round of Mounjaro injection
Consequently, if this medication is the culprit behind your gastroparesis, do not hesitate to contact our expert team, who will help you find out whether you are entitled to financial compensation, which can greatly help you with your medical expenses. To assess your case, we will need evidence of you undergoing treatment with Mounjaro and your medical records with your diagnosis.
Mounjaro settlements and litigation
On August 2, 2023, a personal injury lawsuit was filed against Eli Lilly and Company, the manufacturers of Mounjaro, over claims that the diabetes medication can cause gastroparesis. The basis of the lawsuit is "a failure to warn." The first case filed involves Jaclyn Bjorklund, a 44-year-old woman from Louisiana, who has taken Mounjaro at the discretion of her doctor. Her health issues have been so severe that she has been to the emergency room numerous times. She has even thrown up so violently that she has lost teeth. The law firm is investigating 400 other cases from clients across 45 states.
The woman has been using Mounjaro since July 2023. She is suing the manufacturer for failing to warn of the risk of severe gastrointestinal events that could be caused by taking the drug. "As a result of using Defendants' Ozempic and Mounjaro, Plaintiff was caused to suffer from severe gastrointestinal events, and as a result sustained severe and permanent personal injuries, pain, suffering, and emotional distress, and incurred medical expenses," the lawsuit alleges. Bjorklund has suffered from severe vomiting, stomach pain, gastrointestinal burning, and throwing up whole food hours after eating, among many other symptoms.